Z-kai Inc.
April 7, 2020 – Z-kai Inc. (Headquarters: Mishima City, Shizuoka, Japan; CEO Takaaki Fujii, below, "Z-kai") is pleased to announce that the company has received a 2020 National Parenting Product Awards, one of the oldest awards in the United States, for "Z-kai Zoom-Up Workbook Math Grade 3"(Apple Books version). Z-kai has been providing the Zoom-Up Workbook Math to elementary schools in the United States since spring 2019.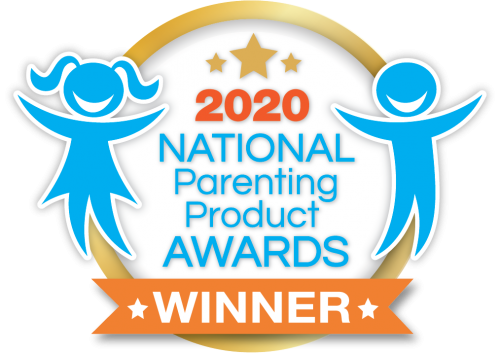 As a comprehensive educational company, Z-kai has for 88 years, since its founding in 1931, offered high-quality educational services that utilize its wide range of services, including correspondence courses, tutorial services, publishing, distribution of mock tests and educational materials to schools, qualification tests and ICT teaching services.
Zoom-Up Workbook Math is the English version of Z-kai's popular workbook series "Grade-Up Workbook" aimed at elementary school students. The "Grade-Up Workbook" series (Math, Japanese, Science, Social studies) has sold about 900,000 copies. Based on the concept of "Acquiring the power of a textbook + α", this workbook contains not only simple problems that help students develop basic math skills such as understanding of calculation and figures, but also many well-thought-out word problems that help students develop thinking and problem-solving skills.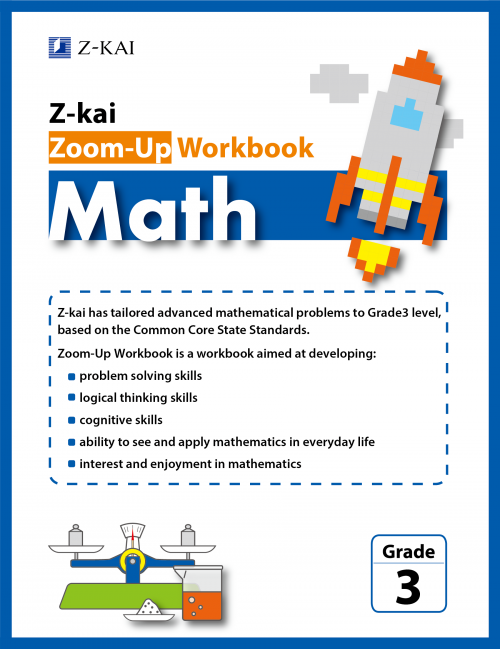 About the Award
The National Parenting Product Awards are recognized as an award for the best products, including books, toys and games, in the United States. The award is trusted by North American parents, educators and education professionals seeking the best products for their children and families.
Judges' Comments
"This digital book is absolutely educational."
"The text clearly shows how to do a variety of math problems, and the word problems are interesting and fun."
"As a teacher looking through the virtual zoom-up math workbook for grade 3, I was immediately drawn to the variety of math practices included."
"Many of the problems are similar to what they would see on state standardized tests, helping them prepare from wherever they are."
"This digital book is a great tool for our current, safe at home situation."
"Remote learning isn't easy, but Zoom-Up gives families and students a way to engage together, problem-solve, and keep up with their learning at home!"
▼Award-winning product introduction page
https://www.nappaawards.com/product/z-kai-zoom-up-workbook-math-grade-3/
In response to the judges' comments about the workbook's effectiveness in home-study, Z-kai is for a limited time providing free worksheets selected from the Zoom-Up Workbook Math, to help children and families fight the coronavirus (COVID-19).
For more information about the free worksheets, visit https://zkaibooks.com/free-resources/.
Z-kai supports the learning of every child, even in this difficult time.
Press Release Contact:

Mail:books-us@zkai.co.jp